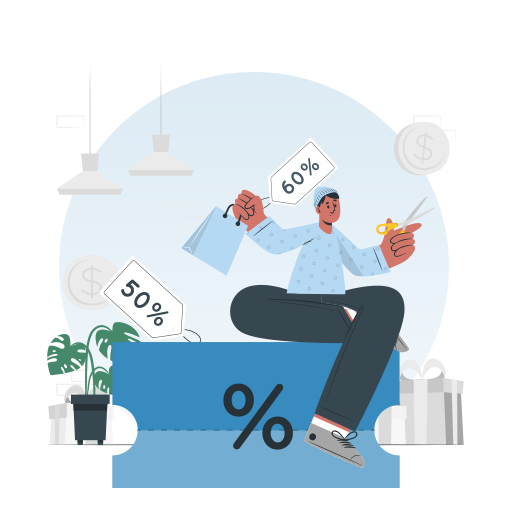 COST PER SALE
We excel in providing a robust Cost-Per-Sale (CPS) service, which stands as one of our cornerstones. Our approach is simple yet effective: we connect advertisers with publishers who promote their products or services. Through strategic partnerships and data-driven campaigns, we ensure that our clients and partners only pay when a sale is successfully generated. Our CPS service is a testament to our commitment to results-driven affiliate marketing. MediaXpedia meticulously tracks and optimizes each campaign, offering transparency and accountability. This approach not only minimizes risk but also maximizes returns, making CPS a powerful and reliable pillar of our services. MediaXpedia's dedication to delivering measurable ROI distinguishes us in the competitive landscape of affiliate marketing.
MOBILE MARKETING
With the rampant use of smartphones, marketers are showing a preference for mobile marketing. We at Mediaxpedia understand the worth of mobile marketing for a company and so our mobile marketing services are able to reach to customers via apps, SMS or graphics.
We aim to create a persona of the mobile users by knowing their preferences. We also find out the particular behaviours of mobile users. It has been found that almost 65% of people open their email on mobile phones.
Mediaxpedia searches for key audiences who can be targeted via mobile marketing. Generating measurable as well as realistic KPIs is one of the prime components of our mobile marketing strategy. Our writers post user-friendly content that will take your SEO to new heights.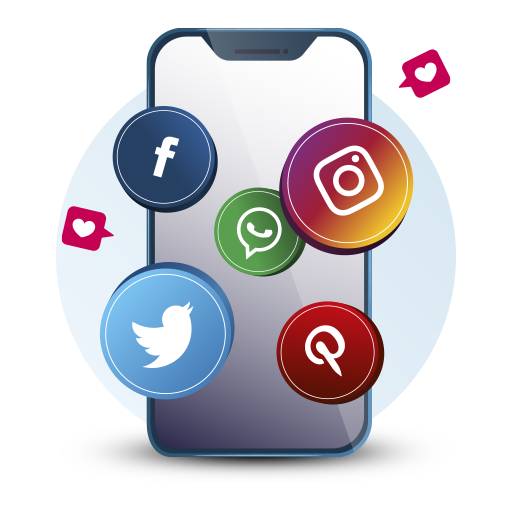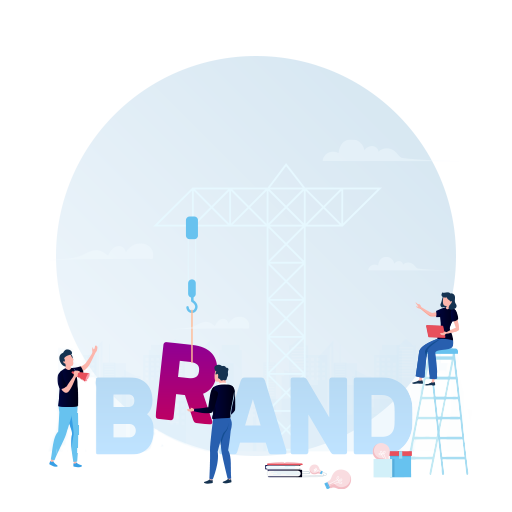 BRANDING
MediaXpedia excels in offering comprehensive Branding services to our esteemed clients and partners. As a leading affiliate marketing company, we recognize the pivotal role branding plays in establishing a strong market presence. MEDIAXPEDIA's dedicated team collaborates closely with clients to craft unique and compelling brand identities. We focus on creating brand strategies that resonate with the target audience, ensuring a lasting impact.

Our branding services encompass logo design, brand messaging, and market positioning. We leverage our industry expertise to help clients build brand equity and recognition. MEDIAXPEDIA's commitment to delivering exceptional branding results has cemented Branding as one of our core strengths, empowering our clients to stand out in competitive markets and forge meaningful connections with their customers.
EMAIL MARKETING
We adhere to email marketing strategies that can allow a brand to connect to its target customers. The experts at Mediaxpedia aim to create a responsive design for email so as to optimize the experience of customers.
MEDIAXPEDIA excels in Email Marketing, an essential service for branding and promotion. We collaborate closely with clients and partners to develop impactful email campaigns that resonate with their target audience. Our expertise lies in crafting engaging content, optimizing send times, and ensuring deliverability to maximize open and click-through rates.
Through personalized and data-driven strategies, MEDIAXPEDIA harnesses the power of email to create lasting brand impressions, drive conversions, and foster customer loyalty. Our Email Marketing service is a linchpin in our suite of offerings, helping clients and partners establish strong connections with their customers, nurture leads, and achieve their branding and promotional goals with precision and effectiveness.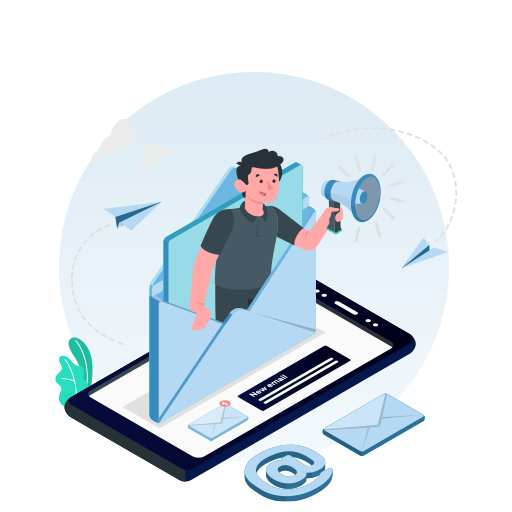 ELECTION CAMPAIGN
Election campaigns are popularly used for political parties with the intention of reaching out to the public and creating an impression on them. Our approach starts with conducting a research on the needs of your target customers and based upon their needs. We generate posts regarding political parties on social networking sites like Facebook and Twitter.
Our main objective behind election campaigns is to establish a platform whereby you can directly interact with your targeted people. Mediaxpedia tries to conduct interactive forums on social networking sites to encourage the people to visit the website. In fact, we even conduct debates or contests on social media so that more and more people gets to know about your political view.
INFLUENCER MARKETING
MediaXpedia plays a pivotal role in delivering influencer marketing services to its clients. Leveraging our expertise, we identify influential figures across various industries and social media platforms. By strategically partnering with these influencers, we enable our clients to access a broader, and more engaged audience. Our influencer marketing services include campaign planning, influencer selection, content creation, and performance analysis. We ensure that our client's products or services are authentically and effectively promoted to their target demographics, fostering brand credibility and customer trust. By bridging the gap between brands and influencers, MEDIAXPEDIA enhances brand visibility, engagement, and ultimately, ROI for our clients.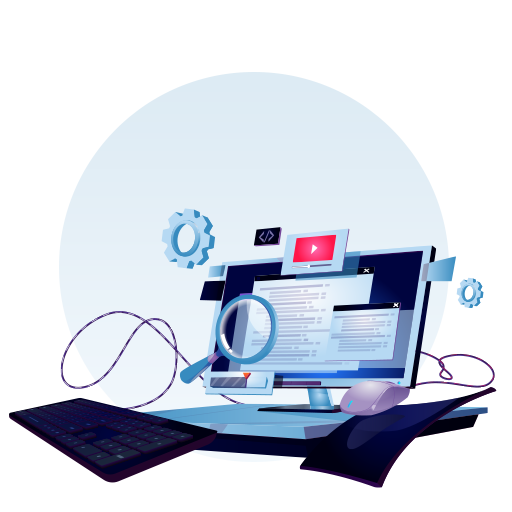 WEB & APP DEVELOPMENT
Our web development services are driven by innovation, creativity, and a deep understanding of our clients' needs. We offer end-to-end solutions catering to diverse industries, ensuring that each website we build reflects our client's unique identity and goals.
Our experienced team of designers, developers, and UX experts collaborate to create responsive, visually stunning, and user-centric websites. We take a client-centered approach, understanding their vision and objectives before crafting tailor-made solutions. With a focus on cutting-edge technologies and industry best practices, we ensure that our web development projects are aesthetically pleasing, functional, secure, and optimized for performance. From e-commerce platforms to corporate websites, our web development services are geared towards delivering an exceptional online experience that leaves a lasting impact on users and helps our clients achieve their digital aspirations.
LEAD GENERATION
MediaXpedia is at the forefront of Lead Generation services, a cornerstone of our affiliate marketing expertise. We offer clients and partners a multi-faceted approach to capturing valuable leads. Utilizing a diverse array of mediums, including displays, creatives, banners, notifications, emails, newsletters, and social media platforms, MEDIAXPEDIA ensures a broad reach.
Our dedicated team specializes in crafting compelling lead-generation campaigns tailored to each client's unique requirements. We prioritize quality leads that translate into tangible results, whether it's increased sales, downloads, or engagement. MEDIAXPEDIA's proficiency in Lead Generation has solidified its position as a key pillar, providing clients with the vital lifeline of potential customers for sustained business growth.
I-GAMING
MediaXpedia, with the help of its expertise in affiliate marketing, plays a pivotal role in promoting and processing iGaming by leveraging a vast network of affiliates. These affiliates, often bloggers, YouTubers, or website owners, promote iGaming platforms through various channels.
They generate traffic, sign-ups, and deposits, earning commissions for conversions. This strategy efficiently targets a diverse audience. It tracks and reports on each affiliate's performance, allowing for transparent and accountable partnerships. This symbiotic relationship between iGaming operators and MediaXpedia contributes to the industry's growth and provides a lucrative income stream for affiliate marketers. Our team of experts designs and executes I-Gaming campaigns that not only drive traffic but also adhere to legal and ethical standards. By combining our in-depth knowledge of the industry with innovative marketing strategies, MediaXpedia has established I-Gaming as one of our key pillars. We help our clients and partners navigate the dynamic world of online gaming, providing them with a competitive edge and ensuring a seamless experience for their users.
OUTDOOR BRANDING
MediaXpedia plays a pivotal role in offering Outdoor Branding services to its clients. Leveraging a deep understanding of marketing and branding strategies, we provide tailored solutions that maximize brand visibility and engagement. From impactful billboards and transit advertising to eye-catching event activations, our services encompass a wide spectrum of outdoor marketing channels.
We collaborate closely with clients to identify their target audience, goals, and budget constraints. This allows us to create effective and memorable outdoor campaigns that leave a lasting impression. With a dedicated team of experts, creative designers, and data-driven insights, MediaXpedia ensures that clients receive outdoor branding services that drive brand recognition, customer engagement, and ultimately, business growth.
SURVEY CAMPAIGNS
MediaXpedia takes pride in its Survey Campaigns services, a cornerstone of our commitment to delivering targeted results to clients. We specialize in efficiently conducting surveys, both domestically and on a global scale, to gather valuable data and insights for our clients.
read more..
Domestic Expertise: Our team of experts understands the nuances of the domestic market, allowing us to design surveys that resonate with local audiences. We employ various channels and platforms to reach a broad and diverse pool of respondents. This ensures that our surveys are not only statistically significant but also representative of the client's target demographics.
Global Reach: Beyond domestic campaigns, MediaXpedia extends its survey capabilities to the global stage. We leverage our international network and market research tools to reach respondents in different regions and countries. This global approach enables clients to gain insights into diverse markets, facilitating informed decision-making.
Advanced Technology: MediaXpedia incorporates cutting-edge survey tools and technologies to streamline the data collection process. From online surveys to phone interviews, we adapt our methods to the preferences of the audience, ensuring a higher response rate.
Data Analysis: Our commitment doesn't stop at data collection. MediaXpedia offers robust data analysis services, providing clients with actionable insights. We help clients understand trends, preferences, and emerging patterns, empowering them to make data-driven decisions.
Custom Solutions: We understand that every client has unique survey requirements. MEDIAXPEDIA tailors its services to meet the specific objectives of each client, whether it's market research, customer feedback, or political polling.
Our Survey Campaign services are founded on precision, expertise, and a commitment to delivering valuable results. MediaXpedia ensures that clients have the data they need to make informed choices and achieve their goals, whether in domestic or global markets.